Post by Deleted on Dec 10, 2014 1:11:31 GMT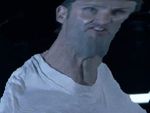 I have a very similar way of going into ideas, scrapping them, and reusing them.
For example, in the fan-fic I'm planning, the main character is a red haired man named Daniel Crelourn, who was a PI in New York City. His mother died due to complications from his birth, and his father, a police officer, died doing... something(it isn't important). He lived with his aunt and uncle and cousin Richard(who has appeared in small stories I've written), went to college and got a degree in music(of some sort), eventually became a PI mostly as a side job, was pretty good at it, comes down to Macon when a friend who moved there is injured(bitten by walker).
The stages by which I came up with this character:
A story involving vampires featured a detective named Daniel Crelourn, though the name was the only similar thing. Old Daniel was in his 40s, a drunk, and was about as likeable as a particularly offensive brick wall(also relating to the fact he had no personality aside from being stoic and not liking things).(Some 4-5 years ago)
Then, he I moved him into a story about the book of revelations, where he was a 20s something musician with red hair, and very similar appearance to modern/current Daniel, though that gradually changed as well.
I used him in a myriad of failed ideas and stories, slowing evolving his personality.
Before I even heard of Walking Dead, he was the main character in a story about zombies called "Dead Zone", where his backstory came from, mostly.
I did a remake of Dead Zone 2 years ago, maybe a little longer than that, and that was when Richard was added, as a note, last year, I did another reboot, but with Richard as the leading character. Didn't work out.
I eventually traded Daniel as my go-to main character for developing ideas with another character named Walter Menvelle, and Daniel fell by the wayside.
A while ago, around the start of Walking Dead S2, I did a collaborative Fan-fic on the TTG Forums, with Daniel as my own character. That kind of fell apart by page 100, but now, I've been planning out a solo version of the fic.
I do this with almost everything, meaning even though I've been saying for a while that i'm going to write a Fan-fic with all original characters, I've already filled 3-4 notebooks with ideas, characters, settings, and still have nothing actually written down.
Um sir, I believe the thread says 'Into the Fray: Season Two Post-Fic Discussion.'
Where the fuck is the pirate smiley? Damn it. Uh... /sarcasm? That isn't as good.
I realize, I just found the way Jake works through writing the characters, similar to what I do.