Post by Lyric 💗💜💙 on Nov 25, 2018 17:19:06 GMT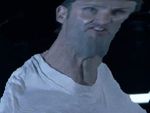 Finished Chapter 6.
Mesmerizing game. A true feat.

Fuck Dutch, Fuck Bill, Fuck Javier. The latter disappointed me so. He seemed level-headed, but nope. Fuck all of 'em. Glad John got to end them once and for all. As Arthur said so perfectly: "you rats."

AND ARTHUR. My GOODNESS what a character. So perfectly polished. His arc was even more impressive than John's and that's not taking anything away from John's RDR story. Arthur's is just THAT good. The way the entirety of his Chapter 6 is built is fantastic too. A ton of over-the-top redemptive stuff of course with Rain Falls and Mrs. Downes, but it's the small stranger missions like The Veteran and the few simple visits with Charlotte that are spectacularly perfect given everything that's happening around Arthur and what's happening to him.

I don't even need to say FUCK Micah. It's implied in my mere existence. All humans have share two common truths: they will eventually die and they all hate that worthless, outey-belly button, sack of shit. I PRAY I get to kill him in the Epilogues. PLEASE.

Music was all terrific, scenes were all terrific and we get to finish her off playing as John again. Unreal So good.

Oh, and what LUNATIC would go back for the money instead of getting John to safety? That's one thing I'll nitpick. Like... what's the reasoning? It could only be that Arthur and the player thinks John, Abigail and Jack will need it, right? Because otherwise, it completely contradicts the entire destruction of the Dutch/Arthur dynamic. Dutch is all about the money and that disgusts Arthur. ...then Arthur decides to ditch John and go back for the money that he'll never, ever get? Ah, no.

The only way the 'go for the money' ending makes sense for Arthur is that he wants to settle things with Micah and try to save Dutch. But even then... Arthur's not a man of vengeance. Also.... go visit Charlotte now that you're in the epilogue.

Wait you can visit Charlotte in the Epilogue? I only visited her twice as Arthur, she never came back up after the second time and I was really disappointed.