Post by lilacsbloom on Sept 7, 2014 19:49:35 GMT
Does anybody else aside from me feel like Luke's death sucked?
Now I don't mean it was a badly directed death. If it were any other character in that situation [for example Jane or Bonnie] then it would've had the right impact on me. But this was Luke, the guy who was set up since Episode 1 as somebody important to even the level of Kenny, because of the supposed Pizza/Ice Cream conflict building up between them…that ended up being Pizza/Cookie instead.
But this is what I mean though. Luke has been part of Clementine's journey since her winding up at that cabin. He's one of the few characters that would understand what she's been through this season, so when they bring in Jane for the later episodes filling in that slot it's harder to hook onto her with that same attachment, especially when they go offing Luke in the finale. We were made to believe that Luke out of all the cabin group would make it to the end, and even if it was the intention to do that, as to throw curve ball, for me it was a poorly done twist that just had me shaking my head.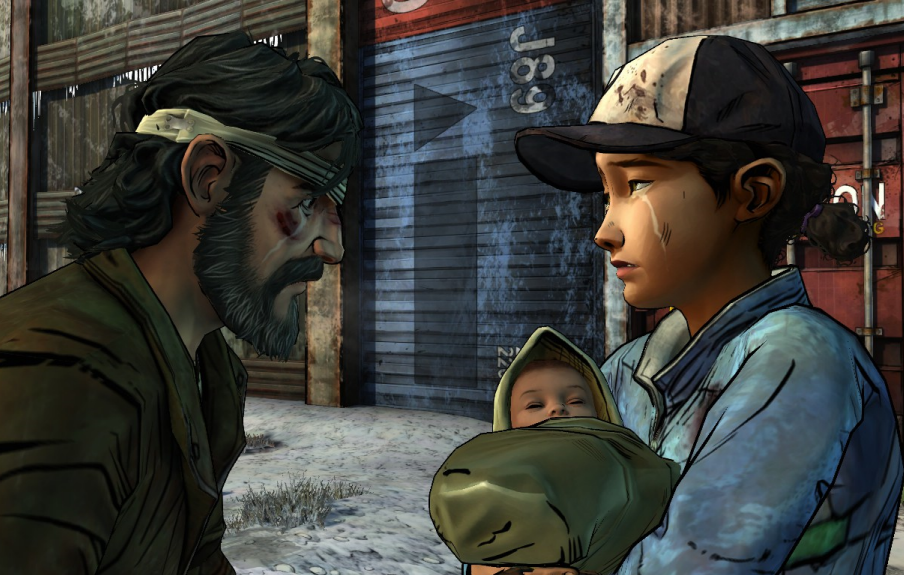 No character is safe in the TWD world, not even Kenny who met his partial end as a determinate character. Yet whereas Kenny's story arc feels satisfying in the way of 'okay, this guy has run his course, even if he only makes it through some of Season 3 or gets a cameo, the endings with his character, whether tragic or uplifting, fit him and feel like a right sending off.' With Luke's death however it is the complete opposite. It didn't make me upset as Lee's death or Kenny's or any other character for that matter. I cried and got miserable because I thought it was a poorly written way for Luke to go out and it frustrated me and still does. Even for realism purposes I can't really agree on that, when it felt like it was simply put in there just for mere shock value and nothing else.
Realism doesn't always mean great storytelling and really I believe in that not just for Luke's demise, but other character deaths within this Season as well. Especially after seeing how the finale went down, there was really nothing holding Telltale back from keeping characters like Nick or Sarah along until the last episode. Even if they died in the finale as well, at least their second deaths might not have felt so lacklustre [although Nick's death at the trailer park didn't bother me so much, Sarah's second death on the deck did.]
Luke was a key character and he shouldn't have gone out like that. I think not just that, but I saw a lot of potential in Luke. If he died in Season 3, so be it, but he deserved better than a premature death and in the way that he got given and I really do believe he had more to contribute as a character to the series.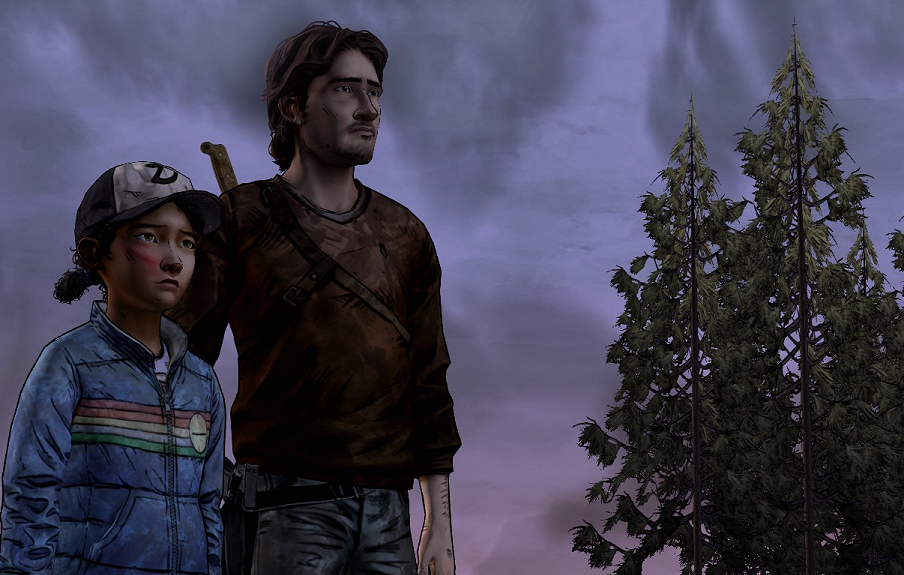 Not only this, but the brother/sister dynamic with Luke and Clem was one of the sweetest things that really stood out for me after the father/daughter bond we got with Clem and Lee in Season 1. It's not often a game does something like that in having a sibling dynamic and to see that was just refreshing. They try to mimic this with Jane playing an older sister for Clem, but even with all the backstory we're given on her, it never really had the same effect on me as it did of Clem's interactions with Luke. Perhaps because Jane hasn't been there from the beginning and we're only given 1 episode [Amid the Ruins] to really bond with this woman before the finale appears that those interactions never rubbed off on me the same way, whereas how Clem and Luke were from the get go always felt more like those two clicked, that even if they weren't blood related they really pulled off that sibling bond so well and I would've done anything to see more of that in the future and see it develop.
That's probably why it shocked me as much as it did, because I really thought they were setting up the whole concept with family with not just Luke but Kenny as well, and that we would reach a point where we'd have to decide for Clementine 'now do you want to go with your hip uncle or your crazy brother?' and when it didn't happen, it did let me down somewhat, especially when it feels like Jane is just replacing that role of Luke even if that weren't the intention. But when I look back and think about it, would I just be sitting here annoyed at Luke being determinate instead? If I had to pick between Luke and Kenny in a life and death crisis as what Jane and Kenny got, I don't think I could've done it or have been happy at being forced into that decision.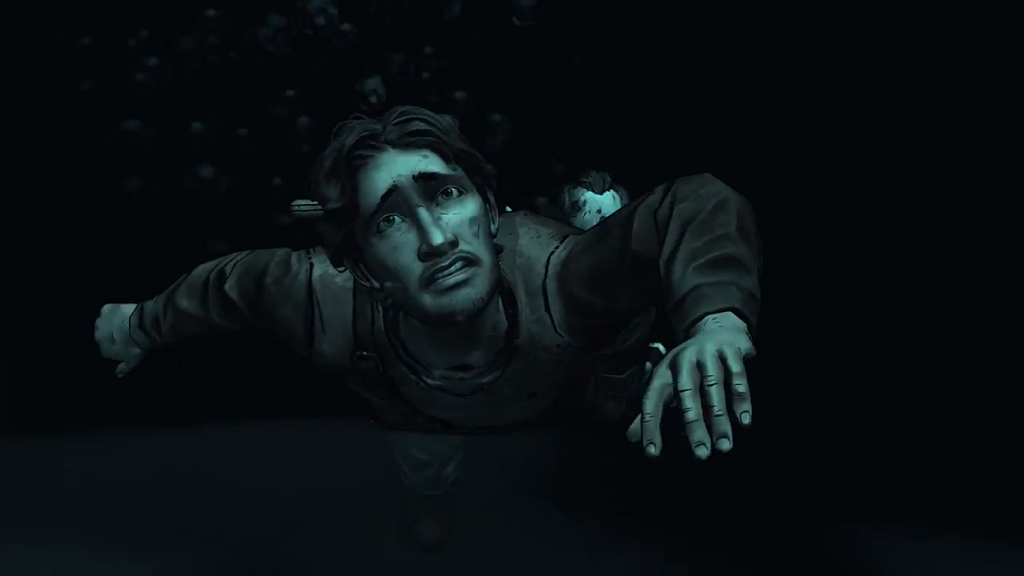 Regardless Luke's death has hit me in a really negative way, so much it actually has me hoping he pulls a Kenny somehow and comes back [which is not entirely impossible, since victims have survived 40 minutes after drowning thanks to ice cold waters, and have even made a full recovery. He'd just need to get lucky, real lucky]. I love this series to bits, yet after what they did with that character after all that set up, it has just completely shaken my faith in Telltale who I've always admired for their storytelling and it makes me so sad to even say something negative of them.
I think if it weren't that incident on Luke, I really would've loved this finale. Maybe I could've forgiven Christa not showing up, maybe even 400 Days characters as well even after Episode 3 or getting that DLC…

or why the town is suddenly no longer a plot point to get supplies from, or why do those three bullets in Clementine inventory that she never used suddenly vanish yet not the nail file. But I really do mean it when say this, that Luke's weak send-off was what mostly did it in for me in the end, and I'm scared to buy into another season in case poor Clem ends up suffering the same fate of a cheap death, or having the plot again build up to something that never really happens and leaves some moments feeling a little meaningless afterwards because of it.
So this is me saying: Luke, you deserved so much better man and hope by some miracle you survive and come back, because I'll keep believing you will until otherwise…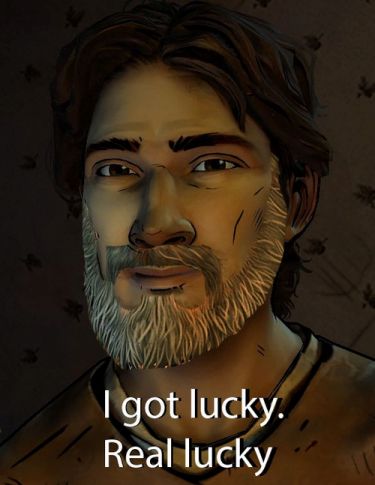 So come on dude, YOU CAN MAKE IT!!!